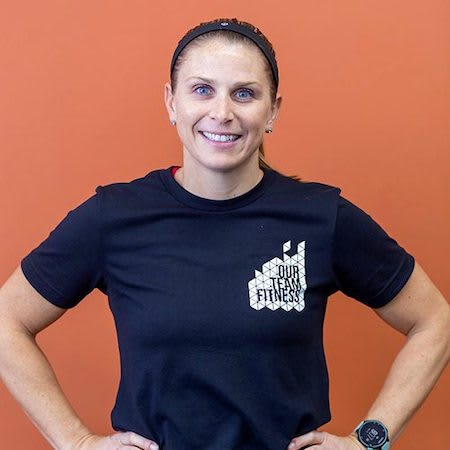 Rickie Lee
Being a part of OTF means being a part of a family and community. Progress is individualized and you are held accountable for yourself through the trainers and the other members. The owner and trainers are personally involved in each clients' progress. Because of this small group training atmosphere, there is a natural tendency to stay active and involved. You never want to skip a class!!
Education/Certification:
BS in Elementary Education

FIT4MOM certified instructor – pre and post natal exercise instruction

Our Team Fitness Internship Program
Favorite Exercise:Burpee, obviously…
Favorite thing to do on Saturday Night: My favorite thing to do on a Saturday night is to relax with my family. If the weather is warm, we like to cook outside, enjoy a delicious dinner and make s'mores with Lillian and Parker by the firepit.