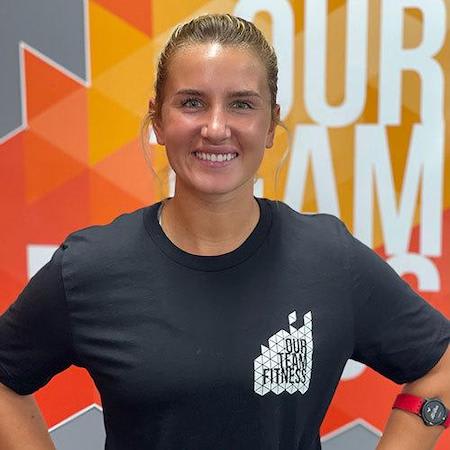 Grace Santi
As a former collegiate athlete at Michigan State, the challenge is not only learning how to stay fit in a new lifestyle, but also figuring out how to fill that void. For me, being a part of OTF is like being a part of a team again! Coaching and motivating people is a passion of mine and I understand what it takes physically and mentally to reach a high level of performance.


Education/Certification:
BS in Kinesiology from Michigan State University
Division I Field Hockey
Jersey Intensity Field Hockey Coach
Favorite Exercise: Hang Cleans

Favorite thing to do on Saturday Night:
I love to go out and spend time with my friends, being with friends and family is something I'll never take for granted.